Dr. Seder and her husband, Dan, ran the distance with the Alzheimer's Association ALZ Stars, a program to advance the care, support, and research efforts of the Association!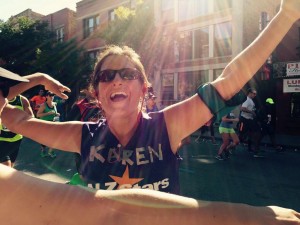 Team Seder ran this race to raise money in memory of Dr. Seder's grandmother, Pearl Abrams, who passed away in 2013 after a battle with Alzheimer's.
We appreciate everyone who helped support this cause – together, we can outrun Alzheimer's disease!
WAY TO GO, TEAM SEDER!!!